Our Snap Your Summer photo competition 2021 is HERE!
Where will you be this summer? Whether you're at the beach, in your backyard or being a tourist in your own city, snap your favorite summer moments – and don't keep those great images to yourself!
Post your best summer snapshot on your instagram using #cwsnapyoursummer for a chance to enter the TOP 30 and win exclusive CopyrightsWorld prizes!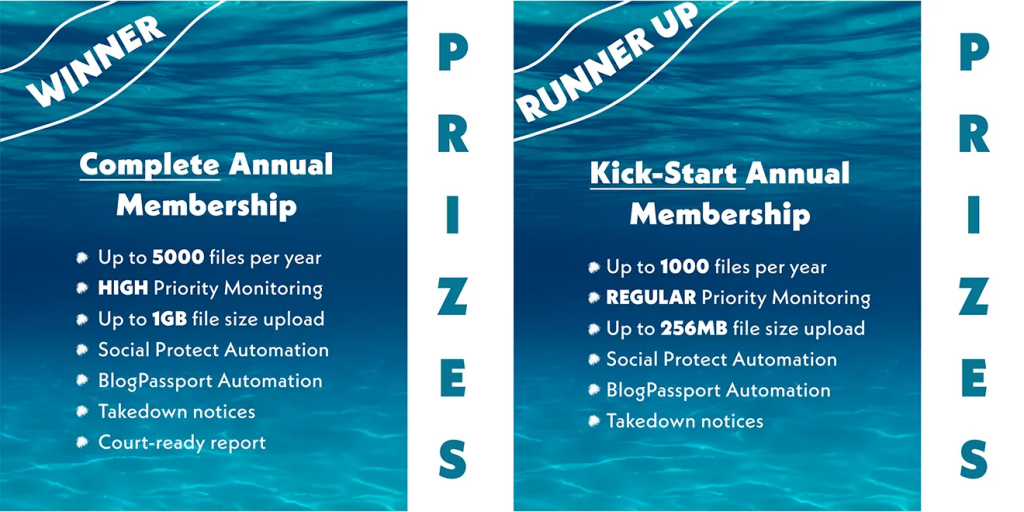 First Prize: Winner gets a yearly CopyrightsWorld membership valued at $179!
Second Prize: Runner up gets a yearly CopyrightsWorld membership valued at $47!
Plus, Certificates will be provided to the winner and the runner up!
How Do I Take Part?
1. Snap your photo and post it on instagram using #cwsummer
2. Get the chance to be selected for the TOP 30 as curated by our panel of experts
3. Selected for the Top 30? We'll tag you to let you know – get your followers, friends and family to VOTE for your photo by liking and commenting on your photo!
The winner will be announced in September!
Happy Snapping!